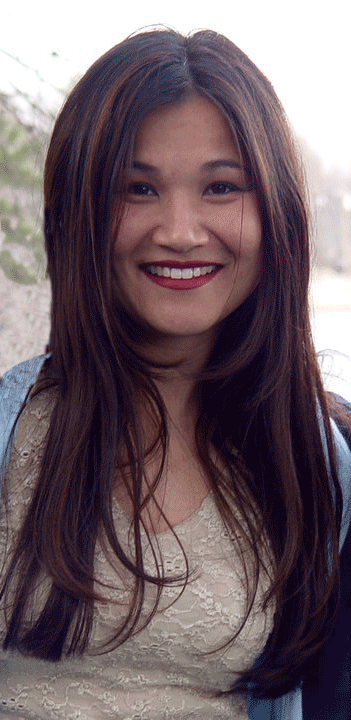 Steampunk jewelry shop categories
Steampunk Jewelry Artist Maria Sparks
Hello and welcome to my Steampunk Jewelry site Steampunknation.com. My name is Maria Sparks and I am a Steampunk jewelry artist, I've been designing and creating jewelry now for 15 years. I'm a watchmaker by trade and have always loved working with antique watches.
Steampunk Jewelry was the next step
Steampunk Jewelry designs seemed like a natural progression for my jewelry collection. I've always been inspired by the beauty of nature, Victorian, Art Nouveau and Art Deco period jewelry. I have pulled from my extensive collection of antique and vintage watches that I hand selected and acquired over a 20 year period.
Each piece is made by the Steampunk Jewelry Artist
Each one of a kind Steampunk jewelry piece is handmade with an original design by me. My shop offers an eclectic compendium of artistic treasures made with the finest materials, quality craftsmanship and love.
Maria's Steampunk Jewelry Shop
I specialize in unique handcrafted; Steampunk jewelry, Steampunk Cufflinks, Steampunk Rings, Steampunk Necklaces, Steampunk Earrings, Steampunk Cuff Bracelets all of which feature vintage watches. I also offer a line of handcrafted Neo Victorian Jewelry. You can find all of my Jewelry at my Shop at Etsy.com.
An example of Maria's Steampunk Jewelry
A Steampunk Necklace Vintage Watch Movement Case
Stunning Steampunk Clockwork Locket Necklace made by the Steampunk jewelry artist featuring antique watch gears, cogs and wheels encased within an antique circa 1920's, gents 14k white gold filled leaf & floral motif hand engraved pocket watch case.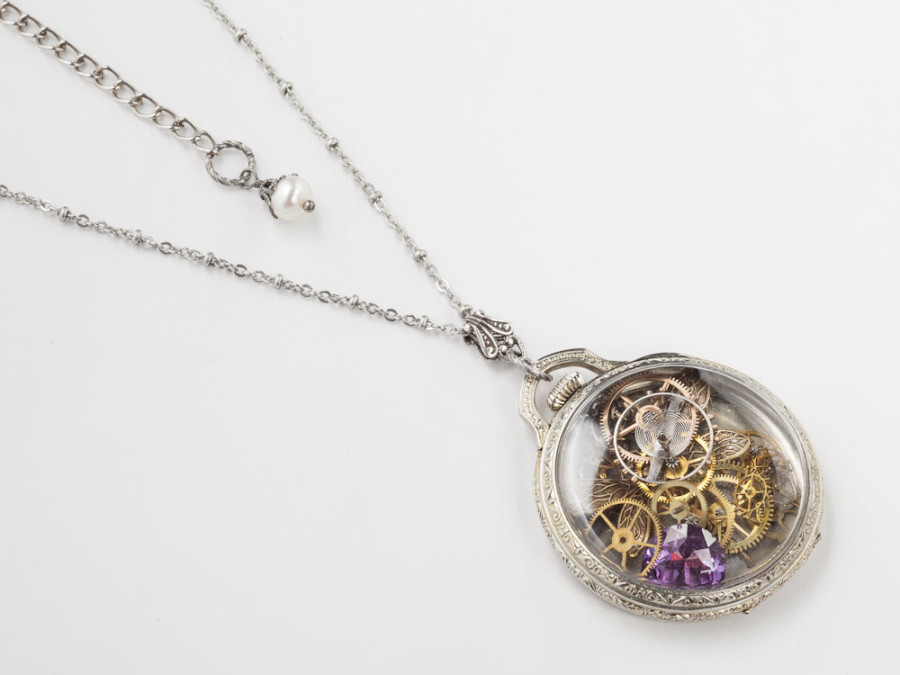 The piece is exquisitely hand engraved with a gorgeous leaf and floral motif on every surface of the pocket watch covers, neck and solid bow. This is the most magnificently engraved, 14k white gold filled case I have seen in many years, It's in terrific condition, the engraving is crisp and pristine! There is also a lovely shield engraved on the back cover, perfect for a monogrammed gift.
A highly detailed antiqued gold dragonfly, has been captured inside, along with various hand-picked antique watch gears, wheels, cogs, (Circa 1880 to 1940 – I've included a genuine solid rose gold gear), in steel and brass and a 3.0+ carat, faceted round color changing purple-red Alexandrite gemstone. The Alexandrite is gorgeous and color changes from purple to red to green, dependent upon the nature of ambient lighting used. With the exception of the dragonfly, all the gears, wheels cogs and gemstone move freely inside, making for a stunning conversational piece.